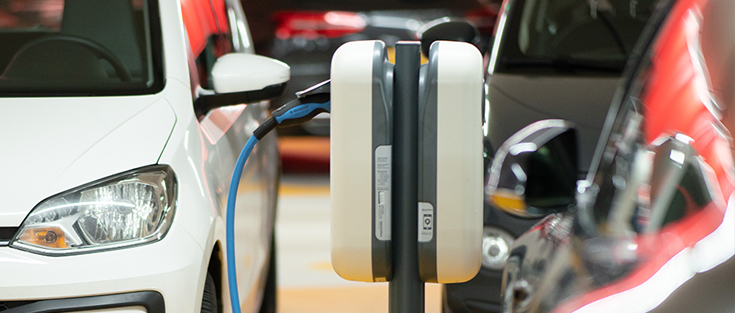 EV Charging Infrastructure
EV Route provides smart EV charging end-to-end solutions in keeping with your budget and requirements. We offer support to make sure you can build a future of reliable charging infrastructure that meets the needs of mobility to be accessible by everyone.
Hardware & Procurement : EV Route's rigorous validation process provides a choice of the highest performing open-standards-based hardware on the market. We are experienced and can help you choose the best solutions to meet your charging needs and handle all the necessary steps to procure portable hardware for you from Batteries to EV chargers both AC and DC (Single To Dual 2) of varying configurations.
Easy Installation & Commissioning : EV Route believes successful installation and commissioning should be convenient. We are available for EV advisory and supervision, installation and commissioning of EV charging stations.
A Software Platform : Our cloud-based energy management solution helps you optimize your charging infrastructure and operations, thus making it a smooth experience.
Built on Open Standards : Our software application is built on open source and is designed to utilize the Open Charge Point Protocol (OCPP 1.6/OCPP 2.0). The OCPP is critical for deploying an EV charging network. We can provide customers with flexible solutions to grow their business from various high-efficiency and cost-effective charging stations.
Secure EV Charging : Our multi-dimensional EV charging security system seamlessly ensures all transactions and data flow securely.
The EV charging security system includes:
Data stored in the cloud is the most secure and can be changed or updated smartly. It is reliable and contemporary
Latest security patches installed, data encryption, AWS IP whitelisting
Secure and robust data encryption